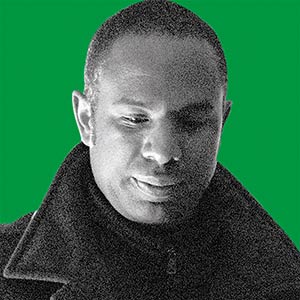 1999
Stan Douglas Born 1960 in Vancouver, BC
His thorough mastery of film, video and photography has produced many powerfully seductive works, while his formal innovations fascinate even indifferent viewers.
Stan Douglas' project is unique in a global context. His thorough mastery of film, video and photography has produced many powerfully seductive works, while his formal innovations fascinate even indifferent viewers. The complexity of intersecting references that typifies his approach will repay careful analysis with astonishing insights. We learn how stories are told and transformed by the retelling; we explore the mechanics of how media determines and qualifies narrative; we see the paradoxical nature of identity and difference, mutable and indelible at once; we witness the shocking failures of modernist idealism from the perspective of its ultimate worthiness. More fundamentally, I think this artist demonstrates how man's universe is more contingent than random, which comforts me.
Each work has the power to effect lingering reflection, even after many viewings. Take his Der Sandmann (1995), which confirmed Douglas some time ago, and by international acclamation, as a figure of consequence in contemporary art. I have yet to exhaust my pleasure in this looped black-and-white film projection that pans a Babelsberg sound stage to the words of E.T.A. Hoffmann. Among its many qualities, we note the deft navigation of good taste's perilous shoals as Douglas attempts to sound a depth of German-ness. He joins the pantheon of post-war German artists with a similar project and contributes a classic example to the canon. But he does it from the alien distance of Vancouver and the further distance of his non-German heritage. Canadian artists are not generally known for such accomplishments.
Three years earlier, Hors-Champ (1992), a work commissioned by the Centre Pompidou, launched Douglas onto the foreground of the international art scene—where he has remained ever since—when it was shown in documenta IX. Today, any of his works could secure him an enviable place in art history. He has been consistently good and increased production budgets have only made him more intellectually ambitious—Inconsolable Memories (2006) and Klatsassin (2007), for instance. Meanwhile, the photographic series associated with his projections have an aesthetic independence, to say nothing of their sheer beauty, which has developed its own audience.
In my estimation, his early Television Spots (1987–88), made when he was still in his twenties, and his similar Monodramas (1991) remain among the most intelligent works of art ever made for television. Win, Place or Show (1998), which explores the infinite options available to a film or television director, is didactically useful in ways that we should not expect of contemporary art. Nu'tka (1996)—among the many works by Stan Douglas in the national collection—shows the intersecting points of view of a British captive and a Spanish captor, Europeans vying for the same North American territory where neither has a legitimate claim. Odd and even raster lines echo the split narrative as they pan in opposite directions, diverging, then converging, into a clear view of the disputed land that echoes a twined monologue. I still wonder at it after a dozen years.
Stan Douglas' works are about communication in the way Fantin-Latour's still lifes are about fresh flowers. They portray portrayal as Ingres portrayed Monsieur Bertin. Still young, Douglas has many years of productive brilliance ahead of him in a project that has already taken him further than anyone I can think of.
Marc Mayer
Marc Mayer
Roald Nasgaard
Margaret Priest
Der Sandman, 1995
Photo of artist: © Michael Courtney
All images courtesy the artist
The information is current to the date when the artist received the Prize; for current information, please see the artist's and/or gallery's website.