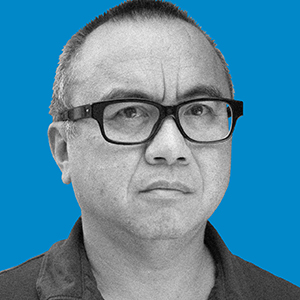 2019
Ken Lum Born 1956 in Vancouver, BC
Empathy. This is all about empathy, expressed—paradoxically—with exclusion, cold graphic forms and second-degree pathos.
Catherine Bédard: An incisive artist, Ken Lum has created works that are as striking as they are sensitive. Words, images and objects combine to attract attention to what we look at far too inattentively, from billboards in the public space to obituaries in the back pages of local newspapers (There is No Place Like Home, 2000; Four French Deaths in Western Canada, 2002).
Naomi Potter: Capable of delivering hard-hitting political commentary in the most direct and simple way possible, language becomes the humanizing connective tissue that unites. Viewers are pulled into the highly personal, becoming both bystander and eavesdropper to inner thoughts, difficult conversations and heated interactions. Lum cleverly questions our social and political responsibility: do you get involved or do you walk away? (There is No Place Like Home, 2000; Portrait-Repeated Text Series, various dates).
CB: Ken Lum is an angry artist, unveiling hypocrisy and complacency. His political consciousness reciprocally expresses itself in art that is critical and in art criticism. It is highly significant that mirrors and reflections traverse his practice (Mirror Works, 2003; Pi, 2006; Mirror Maze with 12 Signs of Depression, 2012), as does an assertive negativity that is in fact liberating. In Lum's world, "no" is a positive word. No! I said no. No bloody way. (I Said No, 2009). No to Western logocentrism, no to cosmopolitan elitism, no to inauthentic dialogues and the obsolete emptiness of rhetoric.
NP: A master of upending the most mundane items of our domestic and public spaces, the prank is to make the boring extraordinary (Red Circle, 1986). Agreed-upon meaning dissolves, a couch is no longer just a place to sit, a hide-a-bed no longer an extra bed, a shop sign no longer an invitation to simply purchase (Corner Bed, 1990; Shopkeeper Series, various dates). The things we give little value to are given agency. Furniture suddenly becomes politically active through arrangements that are uncomplicated yet aggressively sharp. These minimalist sculptures capture the unquestionable anxieties of the outsider; the crushing experience of isolation, marginalization, powerlessness and eventual assimilation (My Arms are Ready to Embrace the Universe with Love, 1983).
CB: Empathy. This is all about empathy, expressed—paradoxically—with exclusion, cold graphic forms and second-degree pathos. The jury measured the importance of such a contribution not only to Canadian art and the history of art, but also to us, the community of humans.
NP: If politics could ever respect art, if artists were brave enough to step into public office, Ken Lum would be the one to follow. A vote for Ken Lum is a vote for convicting those who weaponize fear, reimagining social order as less patriarchal and white, and rewriting national narratives to be compassionate and intelligent considerations of dissonance.
Catherine Bédard and Naomi Potter
Catherine Bedard
Geoffrey James
Stephan Jost
Naomi Potter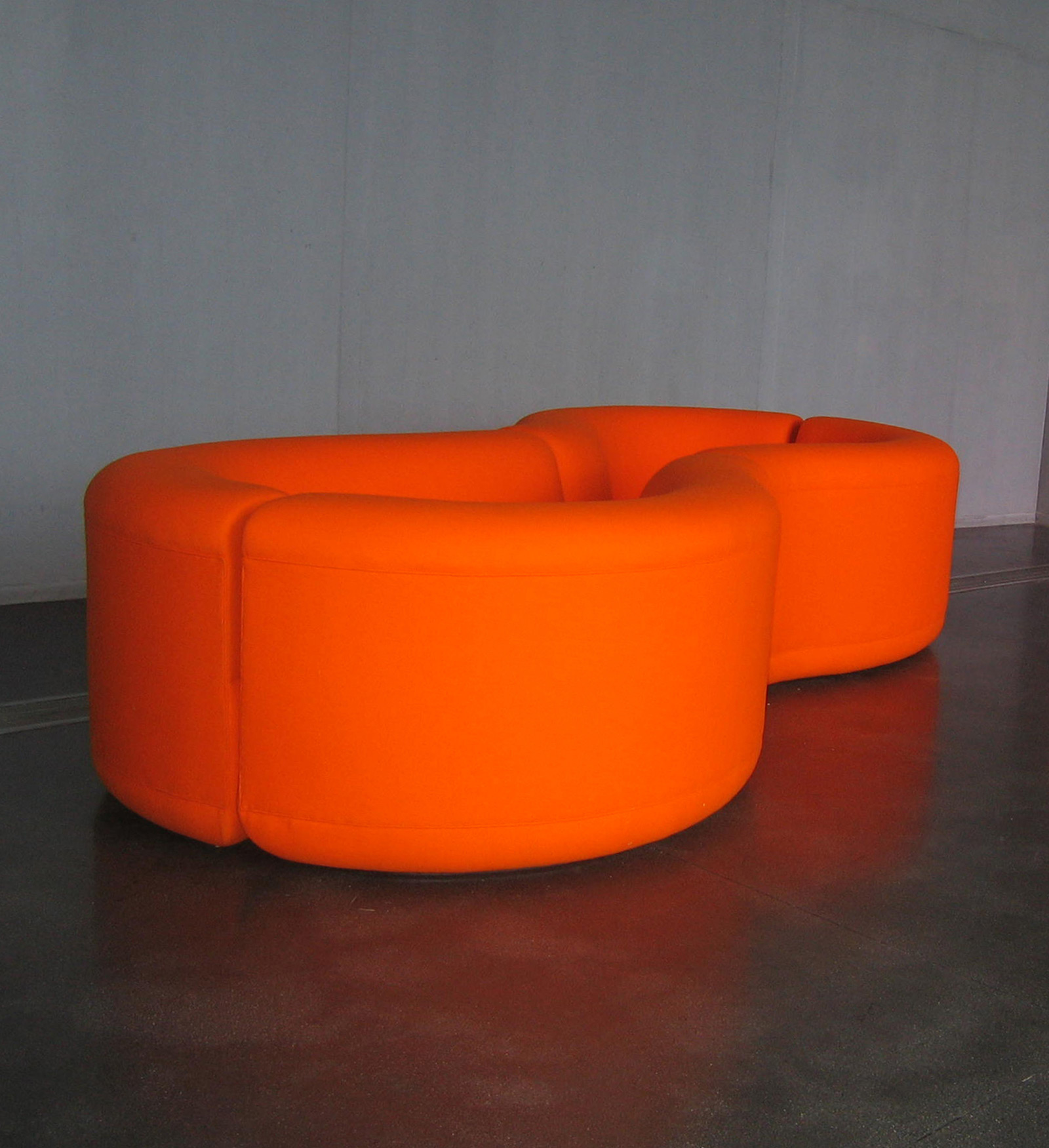 Untitled Furniture Sculpture (Orange Figure 8), 1998
All artwork images courtesy the artist
Photograph of Ken Lum by Paloma Lum
The information is current to the date when the artist received the Prize; for current information, please see the artist's and/or gallery's website.