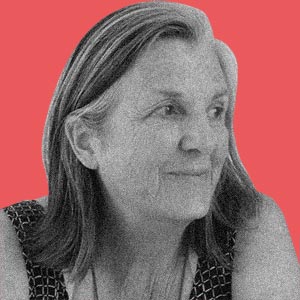 2014
Liz Magor Born 1948 in Winnipeg, MB
Magor's art is both darkly humorous and deadly serious, an art that slows our consideration of the world and our being in it.
"Human behaviour is mysterious and interesting. But the interface of psychology and material creates a multitude of form. Let novelists imagine the lives of people, and let sculptors imagine the lives of objects".
—Liz Magor 2014, Interview with Becky Rynor, National Gallery of Canada Magazine, August 2014
Liz Magor re-presents familiar objects, things already in the world. Her sculpture, installations and photographs question the relationship of the material world to desire, time, place and ultimately, identity. Over the years she has embraced the incidental and incremental within her working methods, commonly using moulding and repetition in works that confound the real and the made.
Born in Winnipeg in 1948, Magor grew up in Prince Rupert, B.C. where the coastal way of life formed her later experiences as a young adult. Though she studied art at The Vancouver School of Art, Parsons in New York and the University of British Columbia, by her own admission, formal art education failed to satisfy Magor. Already by the mid-1970s she had set her own path toward unique material explorations of the phenomenal world, meticulously remaking natural forms and reconfiguring the remnants of habitation as narratives with imaginary protagonists.
During the 1980s Liz Magor received critical acclaim for several exhibitions in Canada. Photography and conceptual approaches to art making dominated the Vancouver scene, leading her to spend over a decade in Toronto where lively debates about art, its meaning and cultural status were inflected by new theoretical discourses. Though this milieu fuelled her thinking, ultimately she eschewed the emphasis on theory and language, continuing instead to deepen her singular practice while teaching at the Ontario College of Art. Magor's inquisitive intellect and innovative approaches to sculpture and photography—including appropriated imagery—influenced a generation of students. During this period she also showed at the now legendary Ydessa Gallery, she was selected as Canada's representative at the Venice Biennale (1984) and her work was included in both the 4th Biennial of Sydney, Australia (1982) and documenta 8, Kassel (1987).
Upon returning to Vancouver in the 1990s, Magor cast huge logs in polymer and fibreglass, making temporary habitats for humans that appeared both strangely comforting and sarcophagus-like. A series of polymer casts of clothing and domestic objects brought her work closer to the body while subsequent works revealed, for example, a stash of cigarettes secreted away under piles of laundry or an improbable cache of Cheesies hoarded under a pile of fake stones. Further pursuing themes of craving and consumption in the early 2000s, she reproduced humble objects of desire—food, chocolates, cigarettes or their remnants—left on trays and plates as if waiting to be cleared away. Small animals, such as birds and mice, were also casually deposited and memorialized on trays and shelves, calling forth at once animation, disintegration and stasis. What are the by-products of being—the things and the habits, constant or ephemeral? Magor's art is both darkly humorous and deadly serious, an art that slows our consideration of the world and our being in it.
Liz Magor is also the recipient of the Audain Prize for Lifetime Achievement (2009) and the Governor General's Award in Visual and Media Arts (2001).
Jessica Bradley
Max Dean
Peggy Gale
Geoffrey James
Matthew Teitelbaum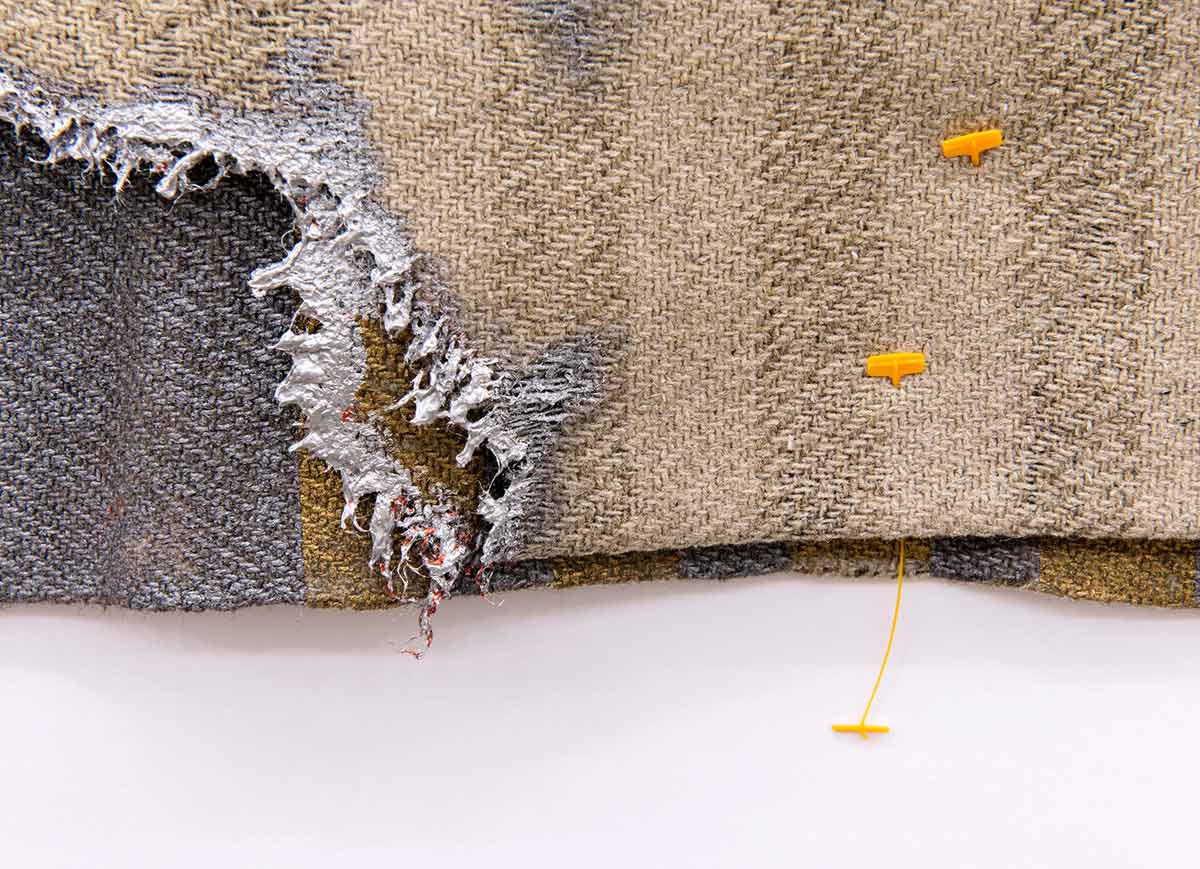 Violator (detail), 2015
Photo of artist: © Kelly Lycan 2016
All images courtesy the artist and Catriona Jeffries Gallery
Photos: SITE Photography
The information is current to the date when the artist received the Prize; for current information, please see the artist's and/or gallery's website.