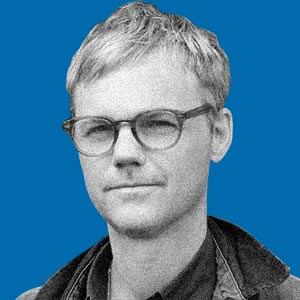 2013
Geoffrey Farmer Born 1967 in Vancouver, BC
One of the marvels of art is its insistent reiteration, its propensity to discard and repeat. Farmer stirs up this age-old sediment and releases its vitality, forever unfinished.
Geoffrey Farmer forges an original synthesis of the forensic tendencies of the Vancouver School. epitomized by Ian Wallace, Jeff Wall, Rodney Graham and Stan Douglas, and the socially contingent materialism of outliers Ian Baxter& and Liz Magor. His technique and method arose from the shadows of film and television industries flourishing in 1990s Vancouver. Rather than submitting cinematic form to yet another ideological inquest, Farmer ebulliently delved into the genealogies of its associated crafts, carried by his deep affinities for process, transformation and narrative structure.
An abridgment of property, the term prop has come to connote artifice or substitution, a simulation that serves the limited and controlled purpose of illusion. Farmer restores an expanded range of properties and, moreover, propensities to the passive, neglected prop. I first encountered Farmer's art in 2000 via Hunchback Kit, his first solo exhibition, curated by Matthew Teitelbaum as part of the AGO's Present Tense series. An absurdly long, lean portmanteau was splayed to reveal its contents, all of which refer to–or potentiallly enable–performance as Quasimodo, the title character of Victor Hugo's The Hunchback of Notre-Dame. Among its myriad items were stage make up, rubber masks for a quick-and-easy imitation of Charles Laughton's iconic movie portrayal, and generic accessories such as bell-ringing  or waist-cinching ropes. Alongside the case hung a literal porte manteau in the form of a flimsy hooded cloak–a minimal costume for a would-be goblin-monk avatar.
In 2002, I joined the curatorial staff of the AGO. A priority was to acquire an important work of Farmer's. The trick would be to identify something representative of this mercurial and enigmatic artist. In 2005, a new work emerged that cogently and concisely signaled his concerns. In And Finally the Street Becomes the Main Character an inert foam brick and a fibreglass dumpster engage in a sporadic argument via concealed speakers. Its appearance was embryonic, however, and the work was withdrawn to the studio to gestate for another two-and-a-half years. It reemerged as a large tableau of household articles and trash-bin rubbish–furniture and castoffs, containers and armatures, real things and simulacra–set apart from the floor by a stage, a theatre-in-the-round. Many of these objects were sorted and combined according to an intuitive syntax. Their stacks, though replete with anthropomorphic feeling, did not seem figurative but rather animistic. They jabbered and sang, creaked and groaned, calibrated to a 24-hour audio cycle of conversational passages and encoded rites.
Since then, Farmer's output has grown alternately simpler and more sophisticated. He was awarded the Gershon Iskowitz Prize at the AGO on the heels of his celebrated installation at dOCUMENTA 13, the sublime, rustling Leaves of Grass. His unrelenting, increasingly open quest for communication, among ordinary images, objects, poems and music and between artists, in concerted exchange and cooperation, and the unconditional way in which he yields the fulfillment of his artwork to the spectator without forfeiting intention, honour the spirit of the award. One of the marvels of art is its insistent reiteration, its propensity to discard and repeat. Farmer stirs up this age-old sediment and releases its vitality, forever unfinished.
Ben Portis
Ihor Holubizky
Ben Portis
Margaret Priest
Jay Smith
Matthew Teitelbaum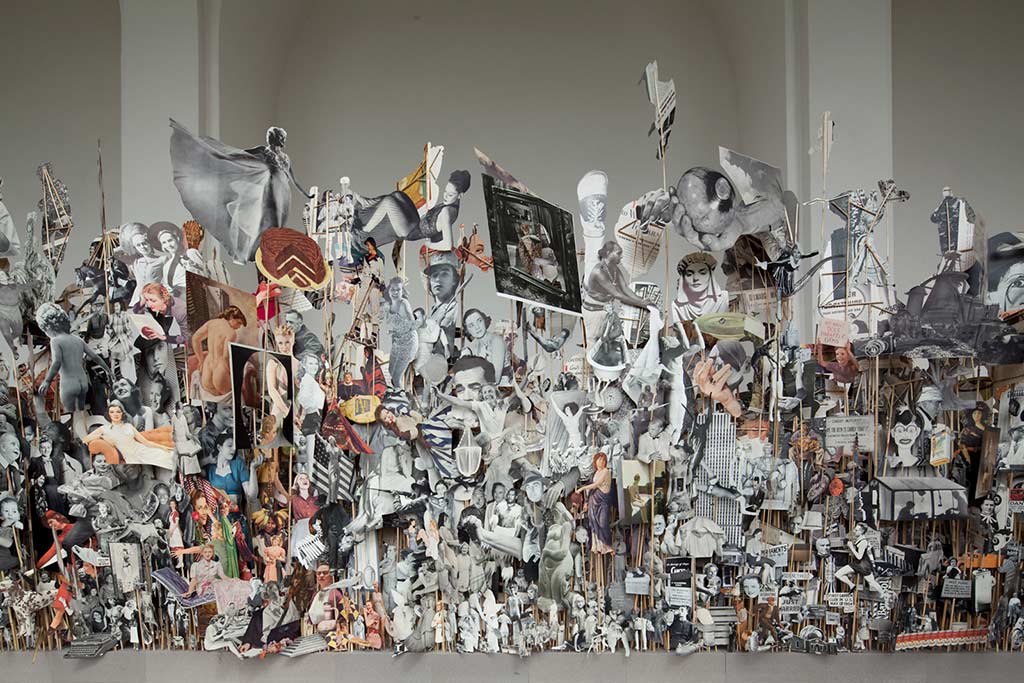 Leaves of Grass (detail), 2012
Installation view at dOCUMENTA (13), Kassel, 2012
Photo: Anders Sune Berg
Photo of artist: © Iacopo Seri
All images courtesy the artist and Catriona Jeffries Gallery
The information is current to the date when the artist received the Prize; for current information, please see the artist's and/or gallery's website.