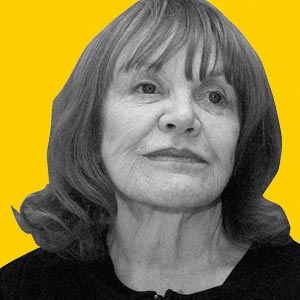 2008
Françoise Sullivan Born 1923 in Montreal, QC
Through an intense, rapturous affinity with colour, François Sullivan creates a balance between figure and ground, ensuring that one does not predominate over the other.
Françoise Sullivan is one of the most celebrated figures in Québec and Canadian art history for many reasons, as witnessed by the numerous honours that have been bestowed upon her. The Gershon Iskowitz Prize is added to a long list that includes the Prix Paul-Émile Borduas (1987), the Order of Québec (2001), the Order of Canada (2001) and the Governor General's Award (2005), as well as two honorary doctorates awarded to her by York University (1998) and Université du Québec à Montréal (2000). Each of these accolades, together with the numerous retrospectives of her work that have been held since 1980, reveal the richness and the diverse creativity of her work and the exceptional trajectory of her prolific career.
Françoise Sullivan has made history as a dancer and choreographer as well as a visual artist. Her avant-garde choreography of the '40s and '50s, most notably her Dance in the Snow, assures her a place as a remarkable pioneer of contemporary dance in Canada. As a painter, Sullivan was one of the founding members of the Automatistes group alongside, most notably, Borduas and Riopelle. With them, she signed the Refus global, published in 1948, in a Québec then shrouded in conservatism. The artistic and political engagement of the sixteen signatories contributed to the significant shift towards modernity occurring at that time in Québec society.
From the 1960s onwards, Françoise Sullivan's work diversified as she began to dedicate herself to sculpture, photography, installation and performance. It was painting, however, that attracted her most strongly and she came back to it at the beginning of the 1980s with her numerous Tondos and her Cretan Cycle, followed by Éclats de rouge and the Blue series that then lead to the luminous canvases she has produced since the year 2000.
Françoise Sullivan thinks through painting. But she remains fiercely engaged in the idea that painting cannot merely be conceptualized; it must, above all, be lived! And so she does not paint as a technician who knows in advance how to ensure the quality of her painting. Rather, Sullivan finds herself, before each painting, in a primal state that may have to do with the kind of sublimation of the primitive world and of ancient myths that her practice as a choreographer, dancer, sculptor and painter constantly conveys. From Paestum to Crete, from Saint-Hilaire to New York, like a continuous thread in her artistic practice, the presence of this first impetus towards ancient myth brings something primal to her work, that has to do with the body and with movement, and something authoritative, that has to do with the pulse of blood through one's veins and with rhythm.
Through an intense, rapturous affinity with colour, François Sullivan creates a balance between figure and ground, ensuring that one does not predominate over the other. Through experimentation, accumulation, fusion, dissolution, juxtaposition, superposition and reworking, she treats the pictorial surface not as a window on the world, but rather as a stage on which, in thin layers and fine brushstrokes, painting is created in the present.
Louise Déry
translated by Laurel Saint-Pierre
Louise Déry
David Moos
Jay Smith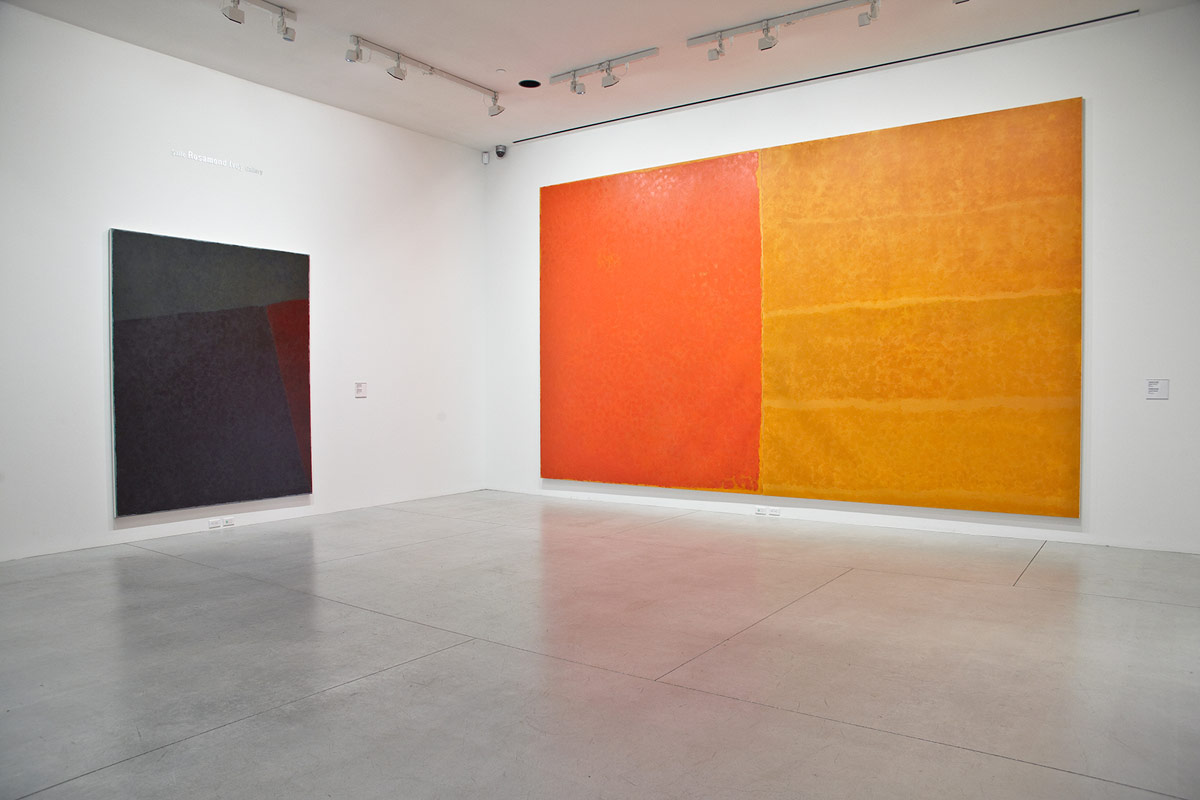 Installation view of Françoise Sullivan: Inner Force, 2009 at the Art Gallery of Ontario
Photo of artist: © Guy L'Heureux
All images courtesy the artist and Galerie Simon Blais.
The information is current to the date when the artist received the Prize; for current information, please see the artist's and/or gallery's website.