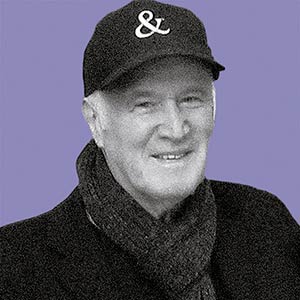 2006
Iain Baxter& Born 1936 in Middlesbrough, UK
For Baxter&, who came of age in the dwindling shadow of abstract expressionism, the notion of the solitary artist as existential actor was an unviable model.
Iain Baxter legally changed his name to Iain Baxter& in 2005. He appended an ampersand to his name to underscore that art is about connectivity—about contingency and collaboration with a viewer. He also effected the name change to perpetuate a strategy of self re-definition that is central to his creative project. Baxter& began making art in the late 1950s under his birth name but quickly realized that the name itself was creative material to be deployed, manipulated and shared.
For Baxter&, who came of age in the dwindling shadow of abstract expressionism, the notion of the solitary artist as existential actor was an unviable model. In 1965, he formed a collaborative artmaking entity titled IT Works, which subsequently evolved into N.E. Thing Company, a corporate-styled entity. Its co-presidents were Baxter& and his wife Ingrid. Producing a diverse array of projects that encompassed conceptually based photography, pioneering works of appropriation art, and gallery-transforming installations, the N.E. Thing Company offered a new model of artmaking, allowing the artists to remain anonymous and masquerade in the guise of business people. In 1970, N.E. Thing Company participated in the International Data Processing Conference in Seattle, a technology industry trade fair, dispensing creative and inspirational counselling from a standard booth. Such an innovative crossing of disciplinary boundaries reflected N.E. Thing Company's conviction that art may best be understood not as discrete products but rather as Visual Sensitivity Information—aesthetic and experiential insight transmitted through a variety of media. This approach evidences Baxter&'s deep embrace of media theory developed by Marshall McLuhan.
The ceaselessly inventive activities of N.E. Thing Company included the founding of N.E. Professional Photo Display Labs Ltd. in 1974, providing Vancouver with its first Cibachrome photo lab that enabled large-scale colour photographs to be commercially printed. In 1977, N.E. Thing Company further collapsed any distinction between art and everyday life by opening EyeScream Restaurant, which Baxter& designed, built and envisioned as an incubator for creative possibility.
Following the dissolution of N.E. Thing Company in 1978, Baxter& produced extensive bodies of work with Polaroid film, created installations that blended painting and sculpture, and made pedagogy a focus of his creative enterprise. As early as 1964, at the University of British Columbia, Baxter& had experimented with non-verbal teaching methods, and throughout the 1990s he continued to explore radical teaching techniques. Baxter&'s protean and peripatetic work has proved difficult to locate within conventional critical or art historical narratives. If his impact is most obviously measured through his determining influence on a generation of Vancouver artists through his catalyzing of a photo-conceptual paradigm, his contribution as an art innovator is rather more complex. Consistent themes permeate his work and vector through his thinking. By assessing these themes—a relentless emphasis on reaching out to the viewer, a core concern with ecology and the environment, and a belief that art must assume plural means and media—one discerns Baxter&'s creative credo, understanding that "art is all over."
David Moos
John Massey
Bruce Mau
David Moos
Jay Smith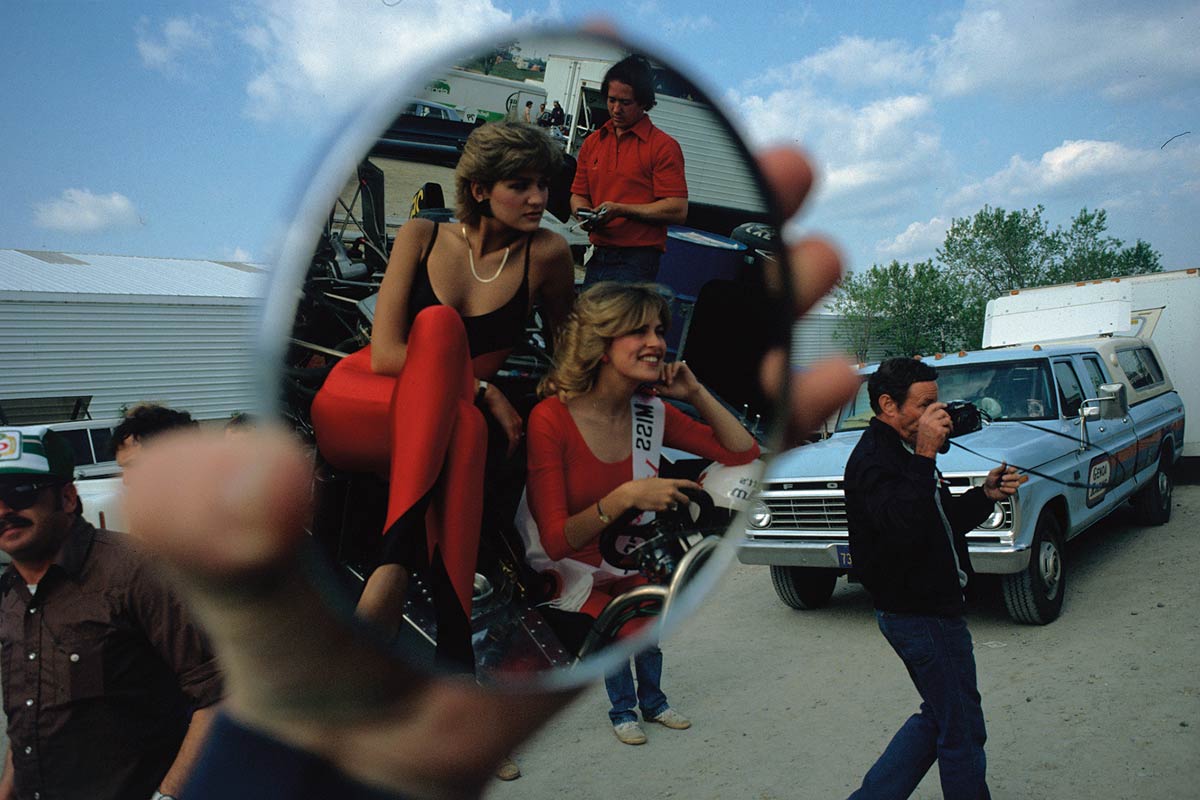 Racing Queens, Mosport International Raceway, 1983
Courtesy Corkin Gallery, Toronto
Photo of artist: © Louise Chance Baxter
The information is current to the date when the artist received the Prize; for current information, please see the artist's and/or gallery's website.