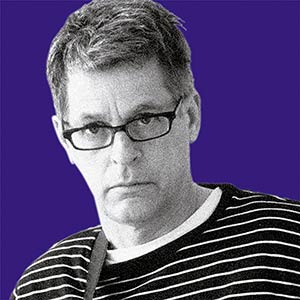 2004
Rodney Graham Born 1949 in Abbotsford, BC
The sheer breadth of his interests has led to a singular and internationally celebrated œuvre that includes film, video, sculpture, text, sound, and most recently, painting.
Rodney Graham began to make art in the early 1970s as a new generation of artists was emerging in Vancouver under the internationally informed and theoretically rigorous leadership of Jeff Wall and Ian Wallace. Though a conceptual model of artmaking was adopted during this period and Graham is frequently associated with the resulting Vancouver School, the scope of his practice eludes such categorization.
The sheer breadth of his interests has led to a singular and internationally celebrated œuvre that includes film, video, sculpture, text, sound, and most recently, painting. Graham is also the principal actor in his films and a musician who writes lyrics and performs with his band. Through several distinct series, his art restates structural devices and themes that borrow from a range of nineteenth-century scientific experiments and twentieth-century pop culture, as well as from the literary innovations and the artistic legacy of modernism.
Graham's initial interest in writing is manifest in the literary and philosophical bent of the early works that first drew attention to his practice. Among those works are the historical text pieces upon which he performed subtle structural manoeuvres, establishing the repetitive, looping patterns that have become characteristic of his œuvre. Early optical devices and the psychoanalytic thought that contributed to changes in how nature, society and the individual were understood in the early twentieth century are recurrent sources for Graham. In particular, the camera obscura—a pre-photographic apparatus that may also be made as a theatre-like chamber to view an image of the world beyond—plays a role in several projects, beginning in the late 1970s with forays into the landscape where he made memorable installation- and event-oriented works. A decade later his iconic photographs of upside-down trees continued to signal a preoccupation with modernity's technologically mediated relationship to nature.
The theme of the unconscious and its relation to the image-world of film came to the fore with Graham's costume drama Vexation Island, which debuted spectacularly at the 1997 Venice Biennale. In this and other looping vignettes based on archetypal film genres, a complex psychological subject is revealed beneath the persona played by Graham. His large-scale photographs and light boxes made since have also been inspired by film scenarios as well as iconic images from pop cultural and fine art sources. Graham often weaves these familiar genres and narratives into humorous reflections on the role of the artist today. In his recent paintings, which, like his music, masterfully adopt a range of stylistic genres, he mines the paradigm of the artist as painter, paying ironic homage to the legacy of modernism while posing a witty antithesis to the photo-conceptual traditions of the Vancouver art scene.
Graham's penchant for productive digressions and multiple associations, his intellectual curiosity, and his devotion to refined referential networks have resulted in works that embrace the familiar and the arcane within the larger sphere of a reflection on the historical trajectory from the Enlightenment to modernity. He has created an unparalleled body of work that is complexly layered and self-contained yet generous in its playful reflexivity.
Jessica Bradley
Jessica Bradley
Bruce Mau
Jay Smith
Joanne Tod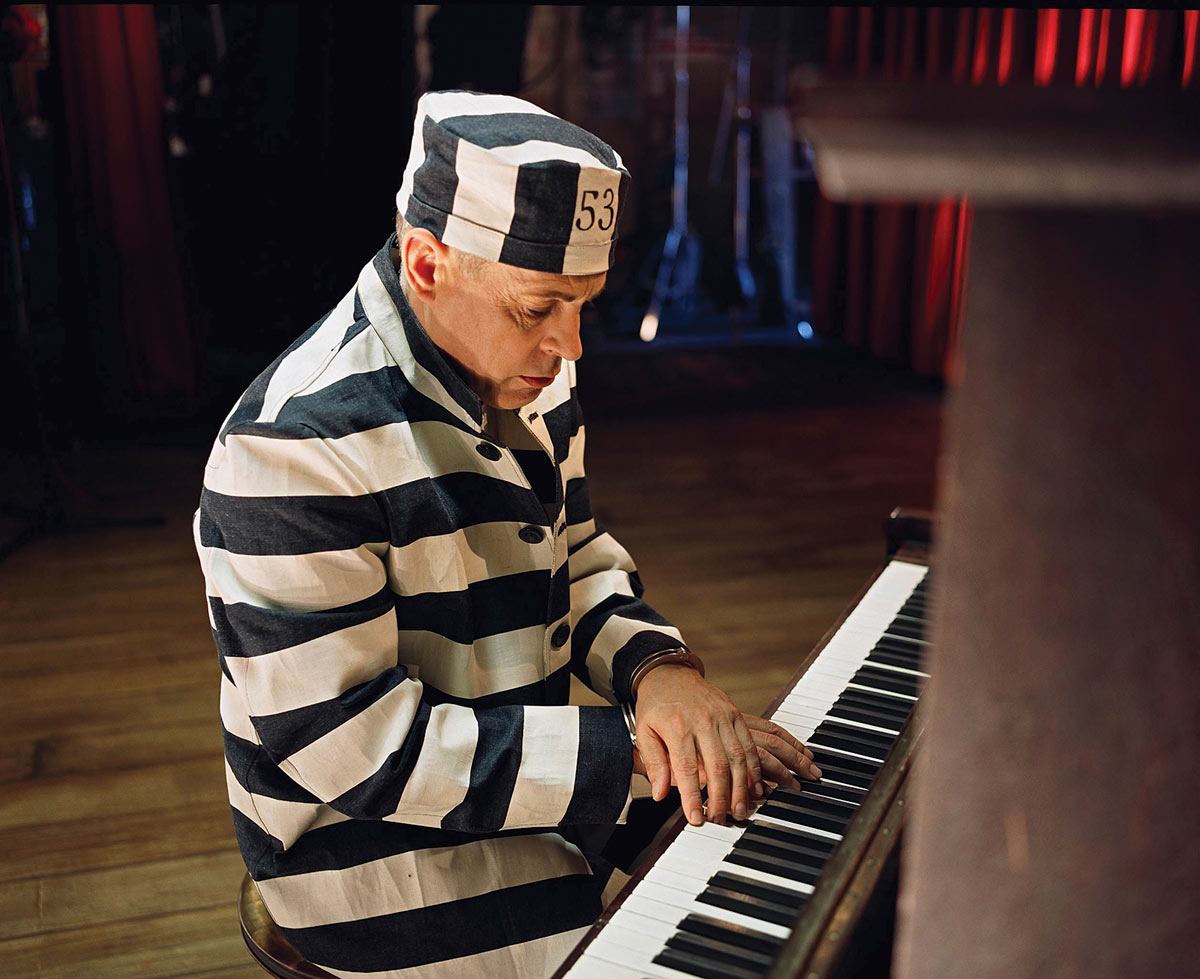 A Reverie Interrupted by the Police, 2003
All images courtesy the artist and Donald Young Gallery, Chicago
The information is current to the date when the artist received the Prize; for current information, please see the artist's and/or gallery's website.