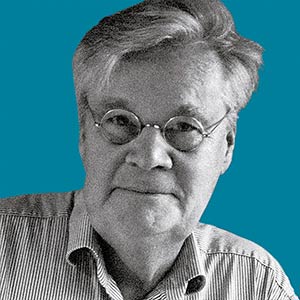 2002
GEOFFREY JAMES Born 1942 in St. Asaph, UK
His perfect images evoke the not-here, not-now: experience retrieved. These are images infused with the passion of looking, chosen by an engaged mind and eye.
Working as a journalist and arts administrator, Geoffrey James must once have wished for the finer, more romantic life of an artist.
Self-taught as a photographer, by 1977 he was using an Eastman Kodak camera from the 1920s, its lens rotating on an arc through 120 degrees to give finely detailed negatives in a 3 ½ x 10 ½ inch format. The resulting views offer memory itself, their finely grained tones shading subtly through luminous greys to rich blacks. Unlike standard cropped photo-windows, the sweep of these panoramas seems to place one inside the space, poised for experience.
After leaving the Canada Council in 1982, James gave himself full-time to photography, and his panoramic views appeared almost immediately in exhibitions in Montréal, Toronto, Halifax, and Vancouver. In 1984, he showed The Garden as Theatre at the Agnes Etherington Art Centre in Kingston, Ontario, and Giardini Italiani in Rome and Avignon. Genius Loci followed in 1985, moving from Italian gardens to delicate views of French sites, now long overgrown. The works frame winding paths with dense foliage in fitful sunlight, under grey northern skies or in the stark sun of the Roman campagna. No longer dwelling within words, James turned his careful eye to the essence of place, shaped by history and the passage of time. The works are grand and noble, even when modest in size, conjuring greenish interiors for a country summerhouse, leafy boughs shadowing a quiet pond, or muted light for statuary in a formal garden.
An extended project followed on the parks and landscape constructions of Frederick Law Olmsted in New York, Brooklyn, and Toronto, with the support of the CCA (Canadian Centre for Architecture) in Montréal. An exhibition was produced together with a book, including related works by Lee Friedlander and Robert Burley. But then the pleasures of gardens and the human hand in nature shifted, eventually summarized in a retrospective at the National Gallery of Canada (2008) titled Utopia/Dystopia: The Photographs of Geoffrey James.
Utopia/Dystopia plots James' path from constructed garden landscapes to more sombre works. These include Asbestos (1993) with its eloquent views of towering slag heaps and grey tailings, and the Running Fence photographs of 1997–98 documenting—and silently commenting upon—the twenty-three-mile fence along the California-Mexico border, ostensibly keeping Mexicans from entering the U.S.A. More urban projects followed, including Paris (2000), and ongoing studies of Toronto and the suburban 905-district surrounding the city proper, where he used colour for the first time. Though James has noted that Toronto's tone is adamantly défense de flâner—there is no pleasure to be had in simply gazing or wandering the empty streets of Hogtown—he has entered unexpected corners and made the city his own.
The sum is a collection of genius. Over the decades, Geoffrey James has tried new cameras and old, finding and celebrating disused places or ungainly new ones. His perfect images evoke the not-here, not-now: experience retrieved. These are images infused with the passion of looking, chosen by an engaged mind and eye. Already memories, they offer an expanding present, a presence of place.
Peggy Gale
Peggy Gale
Sarah Milroy
Margaret Priest
Stephen Smart
Jay Smith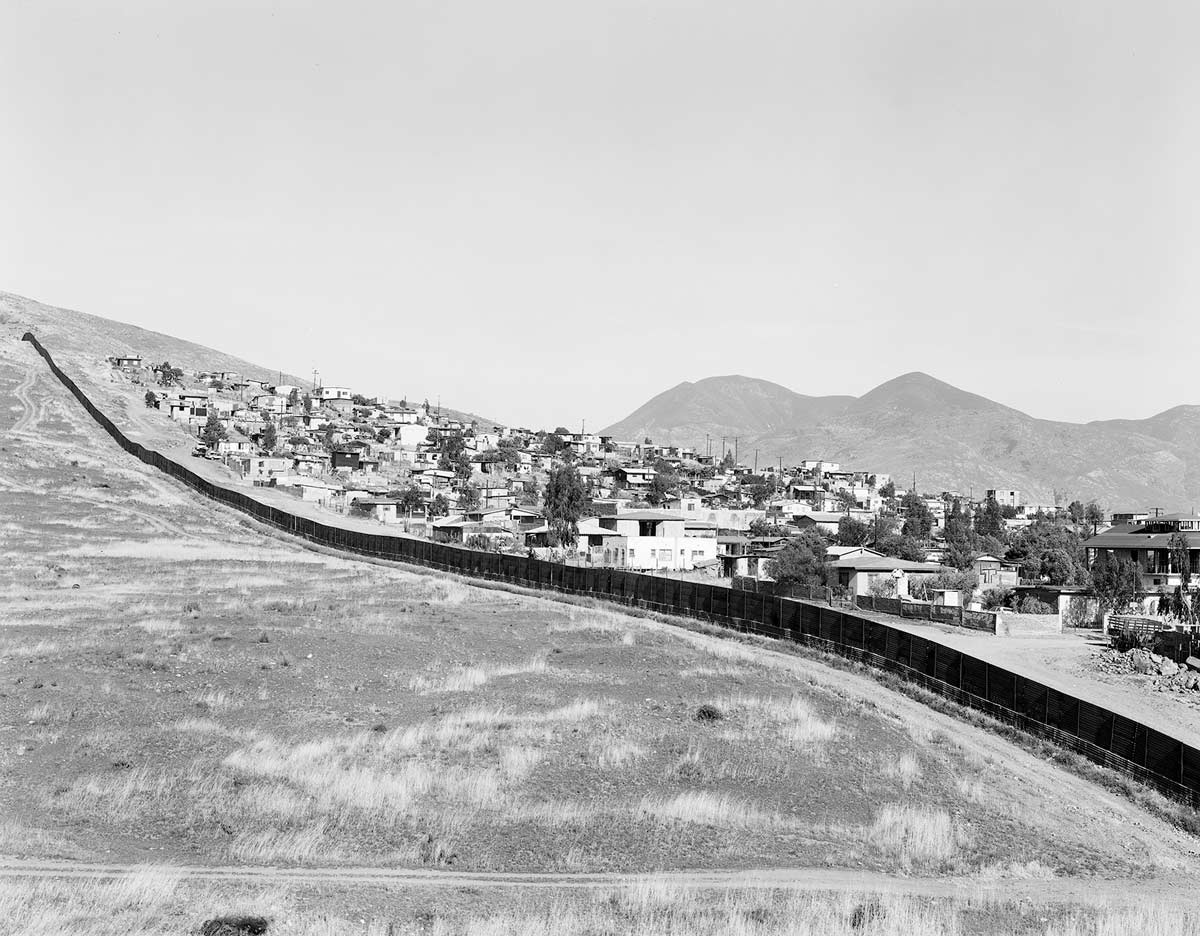 Running Fence, 1997
Photo of artist: © Katyuska Delete
All images courtesy the artist
The information is current to the date when the artist received the Prize; for current information, please see the artist's and/or gallery's website.