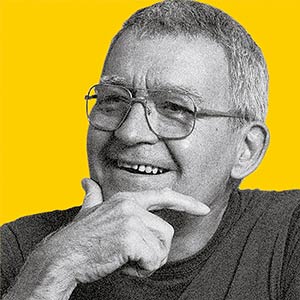 1987
Denis Juneau Born 1925 in Verdun, QC… died 2014 in Montréal, QC
Over time, he forsook the rationality of geometric space and opened himself up to the physical gesture, to spontaneity and intuition.
I first met Denis Juneau ten years ago, when the Musée du Québec (today the Musée national des beaux-arts du Québec) commissioned me to curate a major retrospective of his work. From our first meeting I saw in him the quiet strength that has enabled him to fulfill his ambitions throughout his life.
Denis Juneau, an essential figure in geometric abstraction in Québec, began his career in the 1940s with traditional and academic studies at the École des beaux-arts de Montréal. Meeting Alfred Pellan in the course of his studies, however, had a decisive influence on this young artist with a passionate interest not only in painting and sculpture but also in drawing, design and architecture. The teachings of the founder of the Prisme d'yeux group encouraged Juneau to break free of conventional forms of representation and give free rein to his imagination. Later, an extended stay in Italy, where he studied industrial design and became familiar with the great artistic movements of the twentieth century, finally convinced him to turn toward abstraction. His mastery of this new direction provided Juneau with immense possibilities for expression, which he has put to use during a fruitful, half-century career that has explored the dynamics of the relationship between shapes and colours.
When he returned to the country in 1956, Juneau found a lively atmosphere in which fresh winds were blowing, confirming in him his choice of abstraction. He became friends with Jean Goguen, Guido Molinari and Claude Tousignant, forming with them the second generation of Plasticiens. Together they had a profound influence on Québec's artistic landscape in the 1960s. During this time Juneau developed a resolutely personal artistic vocabulary and undertook a demanding series of investigations, which, however, were never austere. On the contrary, a vibrant, energetic and lively luminosity, a reflection of his personality, is visible throughout his work.
This dynamic quality, which he also obtained through the application of rigorous structural principles that reckoned on the work's rhythmic effects and its expression of forces in movement, was part of an attempt to overcome any degree of subjectivity and to express the collective spirit of the day. Juneau's commitment to openness and communication can be seen in his optical paintings and in the monumental participative installation Spectrorames (1970), which fostered an active, sensorial response on the part of the viewer. This latter work also embodies Juneau's bold and innovative artistic project as a whole.
Denis Juneau is an explorer. His conquest of what lies elsewhere and of the unknown has always stimulated renewal in his work. Thus, over time, he forsook the rationality of geometric space and opened himself up to the physical gesture, to spontaneity and intuition. His work increasingly grew out of a combination of chance and necessity, taking on a sense of pleasure and suppleness out of which all the sensuality of the paint sprang forth. Motivated by an unflagging passion, Denis Juneau, at the age of 83, still handles his brushes today with remarkable assurance. A meticulous and persevering artist, a man of conviction, authentic and true, he stands out as an example of determination and faithfulness to his ideal.
Nathalie de Blois
The Gershon Iskowitz Prize was administered by the Canada Council for the Arts.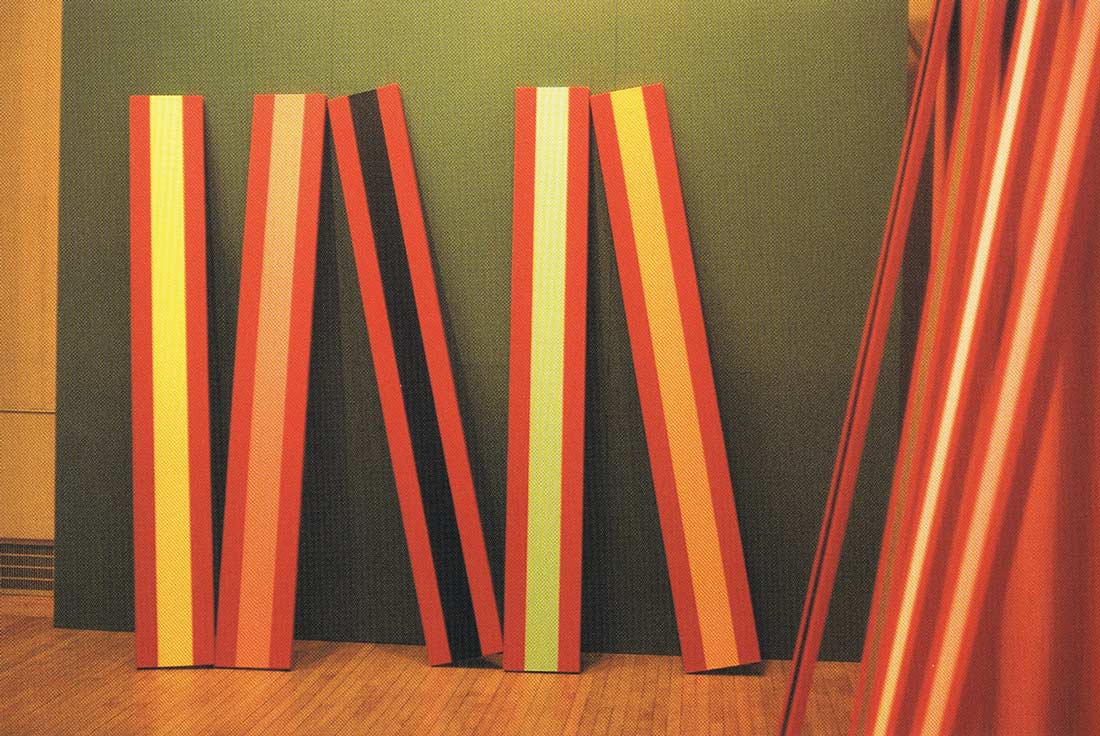 Spectrorames (detail), 1970
Musée national des beaux-arts du Québec, Québec
Photo of artist: © Richard-Max Tremblay
The information is current to the date when the artist received the Prize; for current information, please see the artist's and/or gallery's website.